During the ongoing pandemic, some of us have been working from home and these working conditions may last some time. There are many challenges surrounding working from home including distractions. This may be juggling children and work or even just being in close proximity to the fridge!
Whatever your challenges are, we have outlined some simple steps to not only create a working environment but also top tips on how to stay focused and productive.
1. Find an unused space or build one
Have a look around your home to see if you have a little nook or a small space that you can put a desk. If you are really tight for space (and money for a new desk) find a space that you can adapt and change – this may be a dresser in your bedroom or part of the dining table.
We have mentioned Biophilic Design in our previous blog post. This is the concept of humanity's innate need for nature and bringing these closer together through interior design. All of us have an opportunity to bring some of these elements to life in our new workspace.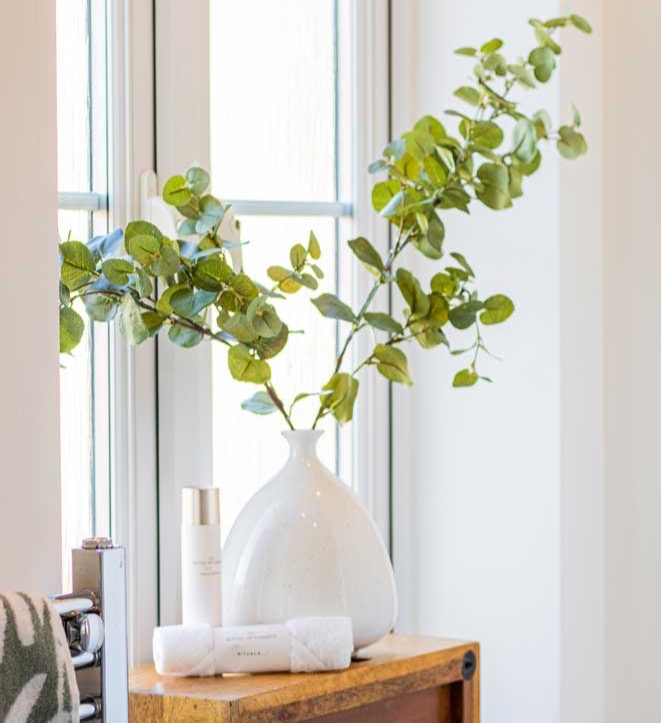 If you are able to, work near a window. The variation in natural light has proven health benefits and being able to see outside will boost creative thinking! A recent study conducted by Dr. Alan Hedge of Cornell University's Department of Design and Environmental Analysis confirmed benefits of natural light in the workplace, including:
Reduced eye strain
Improved productivity
Fewer reports of headaches
Improved mood
Less drowsiness
Fewer mistakes
Also think about access to electrical sockets if you work with a laptop! Finally make sure you have a comfortable chair that provides the correct support for your back.
2. Start setting up your space
Once you have found the perfect, well-lit space to work from we now need to set this up. Plug your laptop or computer in and try using some cable management system to help keep this space clear and tidy.
If you are using a laptop, perhaps consider purchasing a stand with a separate keyboard and mouse. You want the screen to be eye level when you are working to avoid hunching over the table. Also consider storage – can you empty a few drawers in your dresser to make way for paper, pens and other stationary?
If you are working from the dining table, use a paper tray to keep everything organised or use one of the shelves on your bookshelf to keep any binders in close proximity. If you are a creative person, having an aesthetically pleasing workspace can also help boost productivity. Have a look on Amazon to find some stationary organisers. Click here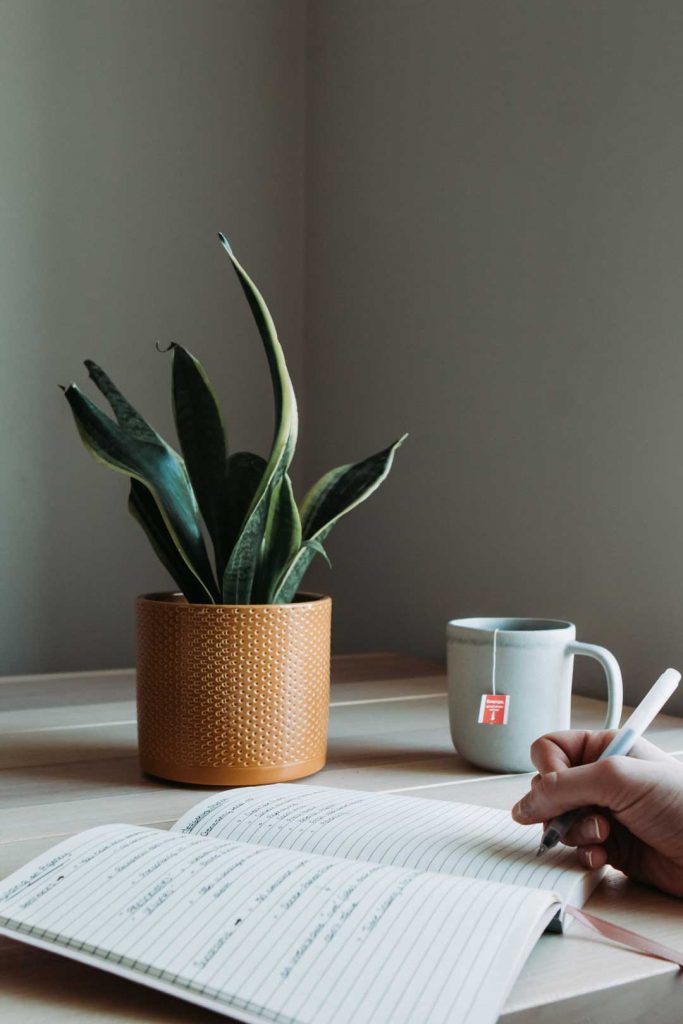 3. Create boundaries
If you are working in a bedroom, close the door to make sure that the rest of your family know that you are now at work and not to be disturbed. If you are in the dining room or kitchen this can be a bit more difficult but try a few simple things like facing away from the kitchen (and instead towards the window) or even use a small divide on the table to help remove any visual distractions.
If you want to be creative this way – perhaps create a wall of books or plants to make this feel more like a secluded space. If noise is a problem, wear earphones to make it aware to the rest of the household that you are now at work. Try different music to boost your creativity and workflow – for some this is classical music so try a few genres and see what works for you.
4. Wellbeing
We have mentioned the importance of natural light but there are a few more things we bring into our workspace to help boost our general wellbeing. Humidifiers and air purifiers are a wise investment when working for long hours indoors, but plants have similar purifying abilities.
The range of benefits that plants bring with them include fewer dust particles in the air, lower CO2 levels and also stabilises humidity levels. Washington State University researchers found that study participants' blood pressure levels were lower when plants were present in the interior. Study participants also reported feeling more attentive in the room containing plants. 
5. Balance
How can we find this healthy work/life balance when work has quite literally moved in with you? A regular weekly routine can help – try getting up the same time every day, have breakfast outside in the fresh air and then start your work.
It's important to take regular breaks and work in short, productive bursts. Wherever possible move away from your workspace to have these breaks – perhaps go for a walk or have a coffee break sitting on the patio.
Finally it's also important to mention that while some of us may still have work, to not put too much pressure on ourselves. We are all in this together and one thing I have learnt during this pandemic is that our health is the most important thing. This includes our mental health!
Take this time to thank your body for keeping you healthy and well and you can do this by taking a small meditation, a short yoga class or a walk. Whatever it is, take this time to look after yourselves and others.